Premature Baby Formula
Premature Baby Formula Covered by Insurance 
Delivering a premature baby can be a very scary and difficult time. One way to help ease the worries that come along with having an early baby is finding the right premature baby formula.
Formulas that are designed for premature babies are different than those designed for full-term babies.
Premature baby formula is designed with enriched nutrition for infants who were born early or with low birth weight.
There are several premature baby formulas that are designed specifically for low birthweight babies. Some of their unique qualities include:
Greater calories per ounce
More protein
DHA for brain and eye development
Lutein to support eye health
Vitamin E to support developing cells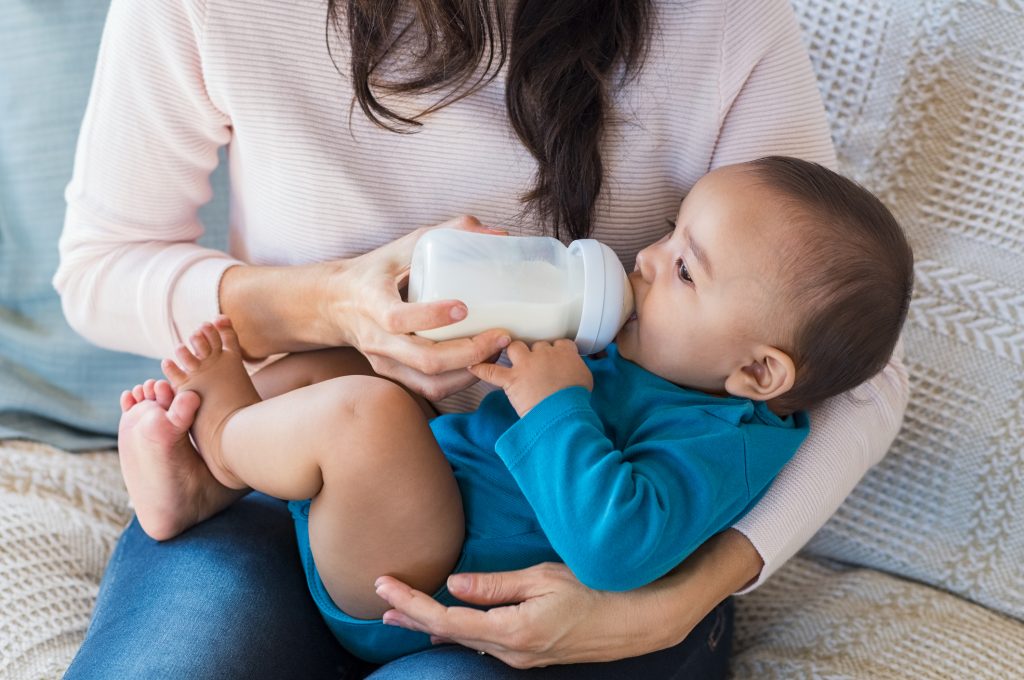 Why a Preemie Needs Premature Baby Formula
It is suggested by the American Academy of Pediatrics that premature babies and low birth weight babies use a specialty formula to help them catch up on their growth. 
Babies born preterm often have different nutritional needs than babies born full-term. If they need a stay in the neonatal intensive care unit (NICU), their weight and growth will be watched very closely. They may often have trouble feeding from a bottle or breast, making it especially important to use a high-calorie premature baby formula if not using breast milk.
Preterm babies also may have a variety of health issues that make utilizing a premature baby formula even more important.
Weight gain will be extremely important and is closely monitored for premature babies. They are often not allowed to leave the hospital until they are gaining weight steadily.
When to Stop Premature Baby Formula
This is definitely a question for your doctor. Some babies will be able to switch to a non premature baby formula quickly and some may stay on it for well over a year. Your doctor will monitor weight, growth, and milestones to determine when is the right time to switch from premature baby formula to a regular formula.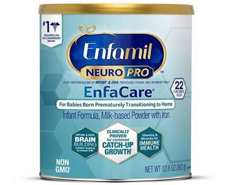 Enfamil EnfaCare NeuroPro
Milk-based, 22 Cal discharge formula for babies born prematurely or with low birth weight.
Typically used during the first year of life for infants from 1800 grams in weight
Milk Fat Globule Membrane (MFGM) and DHA to support brain development
20% of the fat blend from medium-chain triglycerides (MCT) oil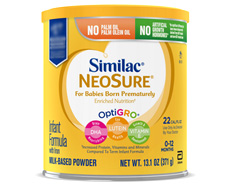 Similac NeoSure
Complete nutrition for babies born prematurely. This post-discharge baby formula has increased protein, vitamins, and minerals and promotes excellent catch-up growth.
Supports better gains in weight, length, and head circumference for premature babies
Has a unique blend of DHA, lutein, & vitamin E to support brain and eye development
Has calcium and phosphorus for baby's growing bones