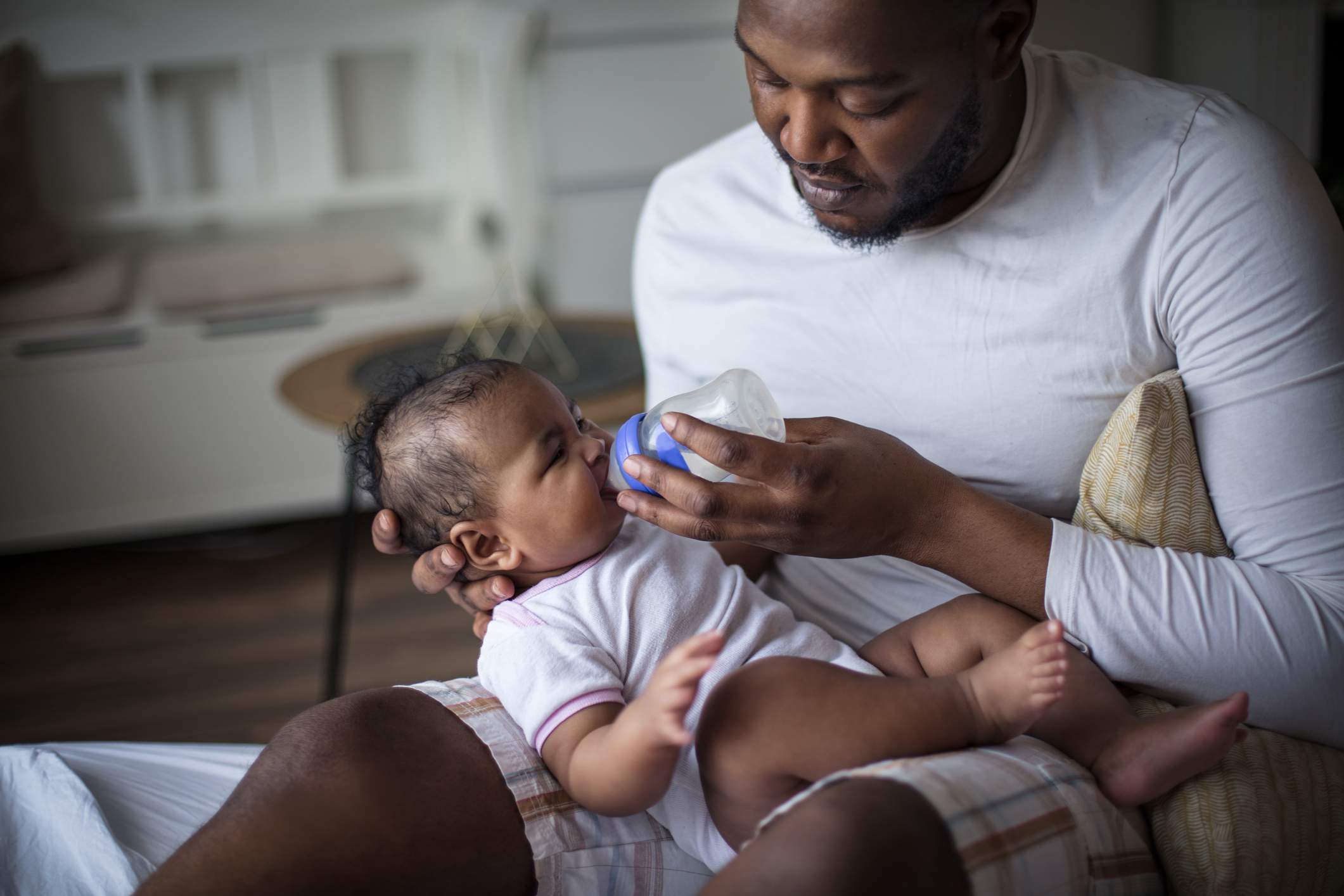 For parents just hearing the words "Specialty Formula", you may be wondering what this means, how it differs from other formulas, and why your baby needs it.

At Insurance Covered Baby Formula, we want to help you navigate your way through specialty formula and find the one that best suits your child's needs.
Why might my baby need specialty formula?
For babies with certain food allergies or gastrointestinal problems, your pediatrician may suggest trying a specialty formula. These formulas were created to address issues such as food allergies, metabolic disorders, or premature birth weights.
How do I know if my baby needs specialty formula?
Your pediatrician will prescribe specialty formula based on symptoms your child may be having. We offer formulas to cover three specific conditions: allergies, metabolic disorders, and premature birth weight.
Usually if you are told by your pediatrician your baby may have allergies to cows' milk, the symptoms will include frequent vomiting, difficulty eating, GERD, bloody, mucousy stools, eczema, rash, and hives.
How do specialty formulas differ from regular formulas?
Specialty formulas are hypoallergenic meaning their proteins are broken down further than non-specialty formulas. This makes them easier for babies' little tummies to digest. They still provide the same nutritional properties but are better tolerated by babies with sensitive tummies or with more complicated conditions.
How do I know if my insurance will cover specialty formulas?
There are several states which have mandates requiring the coverage of specialty formula. These include:
Arizona
Connecticut
Illinois
Massachusetts
Maryland
Maine
Minnesota
New Hampshire
New Jersey
New York
Oregon
Rhode Island
South Dakota
Texas
*Guidelines and requirements for each state are different
You will also need a prescription from your doctor to qualify to cover formula through insurance.
The best part about what we do is we help you get your formula covered by insurance! All you need is your insurance information, your pediatrician's information, and to fill out our Am I Covered form. Once that's done, we take it from there and do the rest.
What are some specific conditions that might require specialty formula?
There are many conditions that would require specialty formula. These are some of the most common:
Allergy to cow or soy milk
Cystic fibrosis
GERD (gastroesophageal reflux disease)
Premature birth weight
At Insurance Covered Baby Formula, we carry a wide range of specialty formulas and help parents get them covered by insurance.
We know that parenting takes a village and we want you to be successful!
See if your insurance will cover one of our formulas by clicking here and contact us if you have any questions.