Enfamil Infant Formula
Enfamil Infant formula is the #1 most recommended brand by pediatricians. When a trusted pediatrician gives a recommendation, parents take their recommendations to heart. That's why Enfamil Infant formula is so popular – because doctors trust it.
In fact, more than 8 out of 10 birthing hospitals use Enfamil Infant formula.
The Best Formula for Your Baby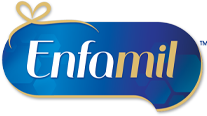 Enfamil knows that no two babies are the same, which is why they offer many different formulas to fit the needs of your child.
At Insurance Covered Baby Formulas, we offer Enfamil Infant formula that may be covered by your insurance. Here is a sampling of some of our Enfamil Infant formula options that we offer:
We offer many more Enfamil Infant formulas also, as we know that hospitals and doctors trust the brand.
Enfamil Infant formulas offer long-term results and recent clinical studies have shown that Enfamil Infant formula helps babies learn well past their infant stage. Also, moms return to Enfamil to feed their babies over and over. The quality of the product and the support Enfamil offers their parents make it a brand that is trusted by parents everywhere. By focusing on nutrition, Enfamil produces formulas that nourish babies and prepare them for a happy, healthy life.