Enfamil Infant Formula
Enfamil Infant formula is the #1 most recommended brand by pediatricians. When a trusted pediatrician gives a recommendation, parents take their recommendations to heart. That's why Enfamil Infant formula is so popular – because doctors trust it.
In fact, more than 8 out of 10 birthing hospitals use Enfamil Infant formula.
The Best Formula for Your Baby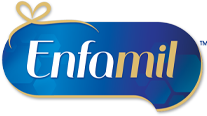 Enfamil knows that no two babies are the same, which is why they offer many different formulas to fit the needs of your child.
At Insurance Covered Baby Formulas, we offer Enfamil Infant formula that may be covered by your insurance. Here is a sampling of some of our Enfamil Infant formula options that we offer:
We offer many more Enfamil Infant formulas also, as we know that hospitals and doctors trust the brand.
Enfamil Infant formulas offer long-term results and recent clinical studies have shown that Enfamil Infant formula helps babies learn well past their infant stage. Also, moms return to Enfamil to feed their babies over and over. The quality of the product and the support Enfamil offers their parents make it a brand that is trusted by parents everywhere. By focusing on nutrition, Enfamil produces formulas that nourish babies and prepare them for a happy, healthy life.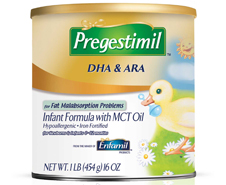 Pregestimil DHA & ARA
Designed for infants who experience fat malabsorption and who may also be sensitive to intact proteins.
Hypoallergenic protein source (extensively hydrolyzed casein)
55% of the fat from medium-chain triglycerides (MCT) oil
DHA and ARA, important nutrients that promote brain and eye development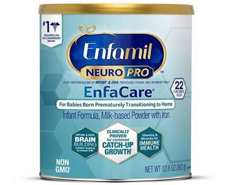 Enfamil EnfaCare NeuroPro
Milk-based, 22 Cal discharge formula for babies born prematurely or with low birth weight.
Typically used during the first year of life for infants from 1800 grams in weight
Milk Fat Globule Membrane (MFGM) and DHA to support brain development
20% of the fat blend from medium-chain triglycerides (MCT) oil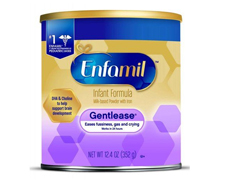 Enfamil Gentlease
Provides a gentle start for sensitive tummies.
Clinically shown to reduce fussiness, gas, and crying in 24 hours
Has an easy-to-digest protein blend for sensitive tummies
#1 pediatrician recommended brand for gassy & fussy babies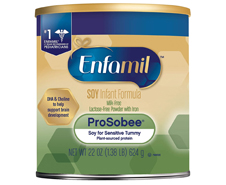 Enfamil ProSobee
A soy-based formula designed to reduce fussiness and gas sometimes caused by milk-based formulas.
Uses soy protein and is tailored to be naturally easy on your baby's tummy
Milk-free and suitable for someone with lactose intolerance
Provides complete nutrition for healthy growth during baby's first year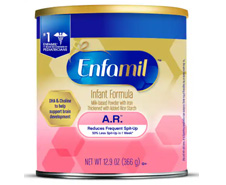 Enfamil A.R.
A thickened milk-based infant formula design to reduce frequent spit-up that also has brain-building DHA as recommended by experts. #1 added rice formula.
Clinically proven to reduce spit-up by 50% in 1 week while still providing complete nutrition for baby's 1st year
A Natural Defense® Dual Prebiotic blend designed to support immune and gut health.
Nutritionally balanced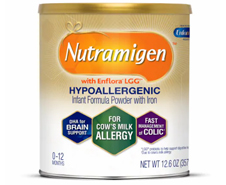 Nutramigen with Enflora LGG
For the dietary management of cow's milk allergy.
Hypoallergenic and suitable for someone with lactose intolerance
Starts to manage colic in as early as the first feeding
Nutrionally complete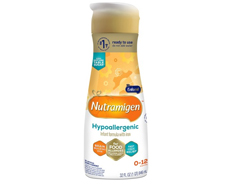 Nutramigen Ready to Feed
For the dietary management of cow's milk allergy.
Hypoallergenic and suitable for someone with lactose intolerance
Starts to manage colic in as early as the first feeding
Nutrionally complete